Covid-19


Navcenter solution to make the distance really work.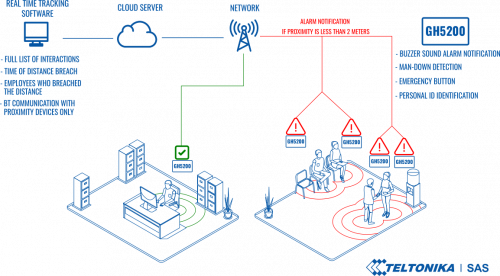 With our device you can keep the right distance from your colleagues to eliminate the risk of infection. If the 2-meter safety zone decreases the device warns and then issues an alarm.

NC GH5200 Distance violation by NC GH5200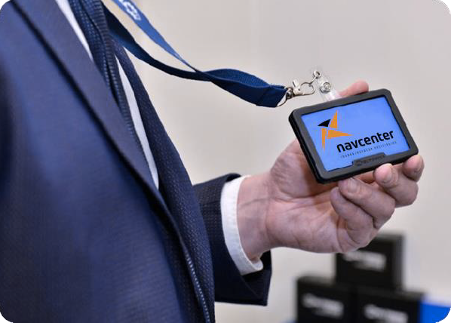 It has to be taken seriously by every employer and the potential risk form COVID-19
• There is a risk that people which are coming back to work might unwittingly bring the COVID-19 virus to their work place. Others might be unknowingly exposed to COVID-19.
• Employees who are coming back to work, they need to be protected, since they can bring the COVID-19 back home to their families
Since whole world is on a lockdown and some of the countries are trying to re-open the economy by opening some of the companies, but still – we are facing the challenges:
• How to ensure that people are keeping the distance between each other
• Probably one of the most important challenge is how to track all the interactions between the infected person and healthy person


NC GH5200 MAIN SPECS:



•Alarm button;
•Man-Down & No-movement alarm;
•Two way voice communication;
•5 configurable buttons;
•GNSS and Indoor tracking.


GH5200 DISTANCE VIOLATION ALARM

•BEEPING and <<Vibration>> if violated distance;
•Historical data of recorded contacts;
•Immediate report to the server and/or to the guard;
•Non –Use indication;


GH5200DESIGN
•Integrated ID Card holder;
•Easy to wear: Slim and Light;
•Belt holder & Lanyard support;

FOR ANY QUESTIONS PLEASE CONTACT
Sales Department
Értékesítés
+3620458-99-69 info@navcenter.hu